Austrian Choir Heimatecho
Choir Heimatecho is having their B.B.Q. on the 24th of June. After that date the choir is on a summer break,starting again on September the 6th 2018
The Austrian mixed Choir "Heimatecho" has been singing together since 1980 when a group of members of the Austrian-Canadian Society got together to rehearse some traditional songs for the Christmas party at the newly opened Austrian-Canadian Cultural Centre. Over the years 30 singers joined the choir, which performs at various club functions and also sings at senior homes and hospitals. New singers are always welcome to join the choir. Rehearsals are on Thursday evenings at 7:30 p.m.
For more information please call Frieda Foidl 403 246-0259.
Click for Heimatecho's 38th Anniversary celebration
Click for Prairie Saengerfest
Click for Heimatecho's 37th Anniversary celebration
Choir Report
Dear Friends and Members:
Spring is around the corner, we sure are looking forward seeing the snow disappear. Spring is a time to embrace life. Easter comes this year early by end of March and the beginning of April. Happy Easter and nice warm weather wishes to all our members and friends. Choir Heimatechos first performance will be on the 12th of April at the Prince of Peace, to give the seniors a special enjoyable evening. We are very busy with new songs, emphasis on music for the 38th Heimatabend held April 28, 2018. We are grateful to share and enjoy the beautiful folklore and traditional Austrian music. We also have the swiss choir "Heimattreu" performing as our guest choir. Also, the Schuhplattlerverein "Enzian" will perform a special May dance which always is much enjoyed by our audience.
After the Heimatabend our choir will give a special performance in Kelowna, together with the Liedertafel choir on May 5th, 2018 at their concert.
Jeannie park has been our choir director and she keep us happy with new songs and she is never tired of practicing with us. The choir is happy to welcome a new member, Sabine Lohmann, which is like a breath of fresh spring air to us.
The Austrian choir Heimatecho invites everyone to their 38th Heimatabend with excellent traditional buffet dinner and dancing to the band Jana & Danny. Please support us at this special event and bring all your friends! Hope to see you all there and have a great time!
Sincerely,
Frieda Foidl
Saengerfest 2017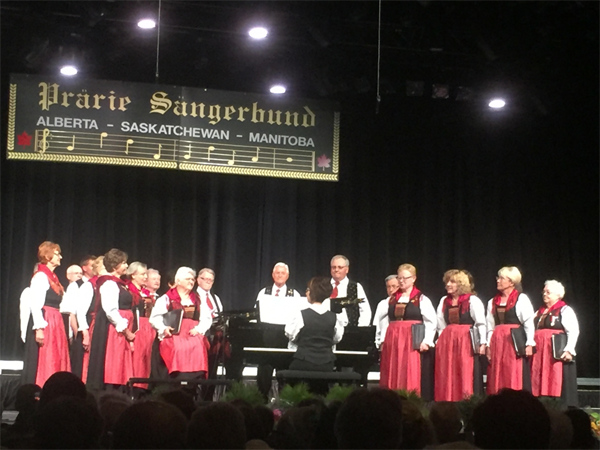 * * *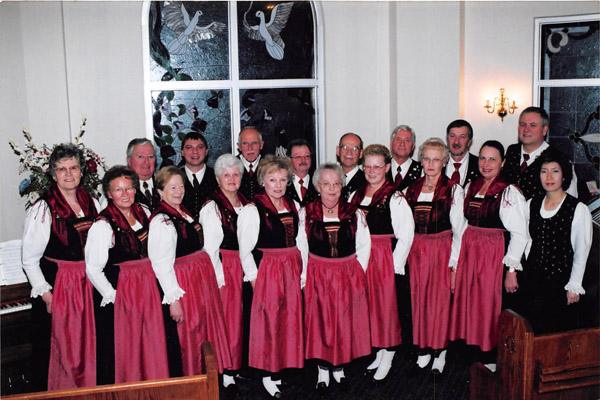 * * *