Austrian Choir Heimatecho
The Austrian mixed Choir "Heimatecho" has been singing together since 1980 when a group of members of the Austrian-Canadian Society got together to rehearse some traditional songs for the Christmas party at the newly opened Austrian-Canadian Cultural Centre. Over the years 30 singers joined the choir, which performs at various club functions and also sings at senior homes and hospitals. New singers are always welcome to join the choir. Rehearsals are on Thursday evenings at 7:30 p.m.
For more information please call Frieda Foidl 403 246-0259.
Choir practice will start January 11th, 2018. New members are always welcome!
Click for Prairie Saengerfest
Click for Heimatecho's 37th Anniversary celebration
Choir Report
Dear Friends and Members:
I hope you are enjoying this beautiful fall. The choir Heimatecho has started on September 7th to practice Austrian songs, after a nice and easy going summer holiday. We sang on October 26th, celebrating our Austrian National Holiday at the Austrian Club. On November 10th the choir will perform at Valley Ridge Senior Centre and make it an enjoyable evening. On November 30th we are performing at the Arbour Lake Senior Centre. We always notice how much the seniors like our Austrian songs and socializing with choir members. Sadly, we must announce that one of our Alto singers, Christine Ann Louie, passed away on August 18th. Our deepest and sincerest sympathy to all her family members. In our hearts we will forever keep the memories of those we love and the time we have shared together. Choir Heimatecho sent a donation to the Heart & Stroke Society, and we sang at the Funeral Mass at St. Boniface Catholic Church on August 25th, 2017, celebrating Christine's live. In November we will focus on Christmas music for the performance with the German Men's Choir on December 10th at St. Boniface church. Thursday, December 14th choir Heimatchecho will have the opportunity to celebrate with a Christmas dinner at the club and we will continue the Austrian culture with enjoyment and dedication. Choir Heimatecho sends best wishes to all our friends and members.
Christmas Greetings & Happy New Year 2018.
Sincerely,
Frieda Foidl
Saengerfest 2017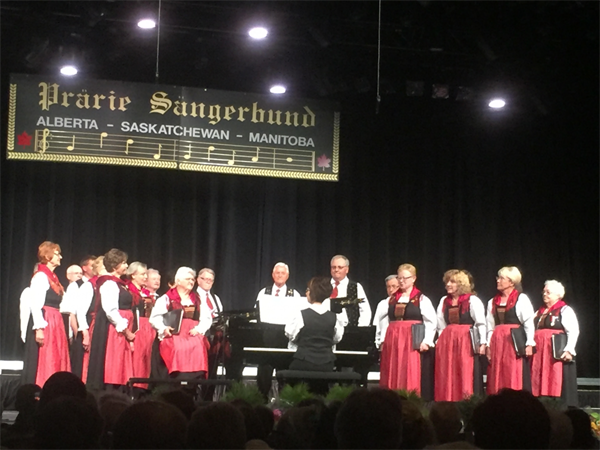 * * *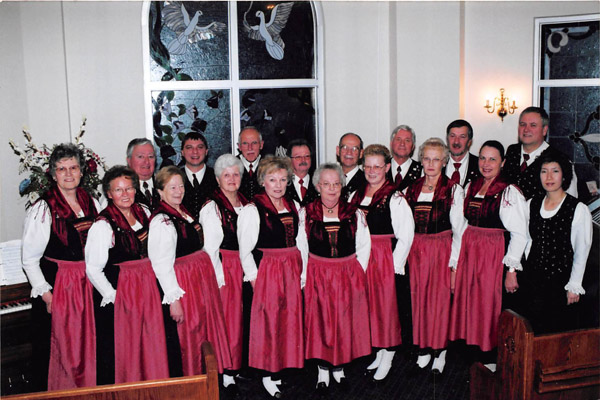 * * *